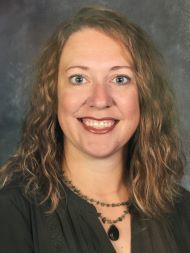 North Elementary School, Sixth Grade
(217) 826-2355
"Calculate KINDNESS into every day!"
Welcome to Sixth Grade! My name is Mrs. Becky Farrell. I am so excited to be your child's sixth grade teacher for math and language arts!
It is my privilege to teach at North Elementary School where I was once a student. My husband teaches P.E. in our district. We have two daughters and live in Marshall.
In 2003, I received my Bachelor of Science in Education degree from McKendree College. Since then, I have taught in the Marshall school district.
Remember--if you ever want to talk you can call, email, or come in! Thank you for all you do to help your sixth grader! We are a TEAM!