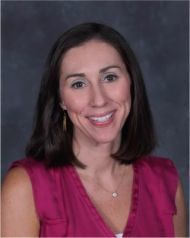 North Elementary School, Sixth Grade
(217) 826-2355
Learn from the past, live in the present, plan for the future.
My name is Alison Weber, and I am a lifelong resident of Marshall. I feel very fortunate to teach in the same school district that I grew up in and to have your student in my classroom. I have many fond memories of growing up in Marshall, and I feel very lucky to live in a small town with wonderful values. I live outside of Marshall in the country with my husband, Chad, and sons, Thomas and Jacob. We stay busy raising cows and chickens and keeping up with our farm.
I graduated from Indiana State University with degrees in Social Studies Education and Political Science and a minor in Journalism. I have been teaching since the fall of 2007.
I enjoy spending time with my family and friends, photography, reading, cooking, and traveling. I love teaching social studies and hope that my students become excited and curious about the world around them. I hope that they are always wanting to learn more.